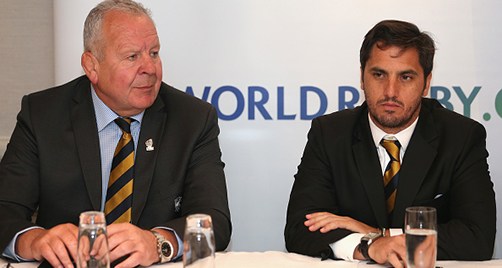 As reported by Rugby World in March 2017, "A global rugby season has been at the heart of many a discussion since the game went professional 20 years ago and last week World Rugby announced a new 'optimized' international calendar for the period 2020-32". As touched on, player welfare was meant to be taken into account with these changes yet was it really been addressed? On addressing the volume of rugby played and prioritizing rest periods for players, IRPA executive director Rob Nichol said "The key  is being able to firstly ensure players get a period of rest, followed by a period of conditioning where they get adequate time to prepare for a competition and playing season. We feel between 12-14 weeks, possibly more, is required to achieve this." However, have issues of mental exhaustion been addressed? Have we taken adequate steps to prevent player burnout and optimizing player well being? Radeke (1997) identified the main symptoms of athlete burnout syndrome, which results in player illness, injury or dropout. These symptoms are emotional and physical exhaustion, sport depersonalisation or devaluation and a reduced sense of accomplishment. Athlete burnout results from "chronically frustrated or unfulfilled basic physiological needs" (Cresswell, 2006), "denotes a negative emotional reaction to sport participation" (Gustafsson, Kenttä, Hassmén, & Lundqvist, 2007) and is "a consequence of chronic stress and exposure to a point where unfavorable cost-benefit ratio for sport engagement" (Thibaut and Kelly 1989). Therefore, an extended period of rest alone may not offer personal development, sense of achievement or intrinsic satisfaction through physical rest alone.
Satisfying the basic needs of autonomy, competence and relatedness or connection to others shall "foster self determined motivation" (Hollembeak, 2005) and has been associated with "higher self-esteem, higher task engagement and lower anxiety" (Deci, 2001), which allow athletes or players to develop intrinsically defined motivation for goals or development within their sport. Basic needs satisfaction shall also result in positive psychological consequences such as adaptive coping strategies for personal development and flow experiences, ideal for player development and both consequences required for specializing adolescent athletes as part of personal development. However, intrinsic motivation is not the only reason for lower levels of athlete burnout; Lonsdale's research found autonomous extrinsic motivations, such as integrated or identified regulators, also resulted in lower levels of athlete burnout.
The proof of this extended rest concept may be proved next year with David Pocock expressing a desire to detach himself from the daily training regimen of a professional rugby player which helped him decide to take a sabbatical year in 2017. Pocock revealed he'd sought advice on taking time away from Dan Vickerman, the big Wallaby lock who quit Australian rugby in 2008 to study at Cambridge before returning for the 2011 Rugby World Cup whom sadly took his own life earlier this year. Like Vickerman, Pocock is exploring interests away from rugby, doing some courses with conservation group Wild Ark, spend a week at Kruger National Park, another seven days in Botswana, as well as help his 80-year-old grandfather!!
"There's a lot of stuff outside of rugby I'm keen to explore," Pocock says. "I'm just going into next year with an open mind and it'd be a real treat not having that pre-season just looming like most holidays when you get two weeks of nothing and then you have to do fitness again."
Ideas such as players being able to express a sense of themselves or achieving personal valued outcomes could be areas to increase athlete engagement to sports or reduce levels of dropout from rugby if adopted or encouraged. Food for thought for Mr Beaumont and Pichot....